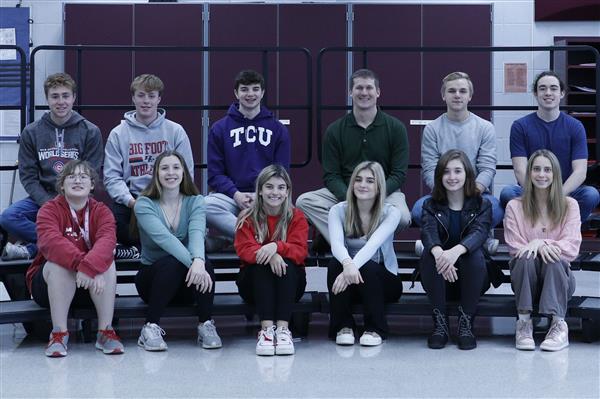 2022 - 2023 Yearbook - Row 1: AJ Zaraza, Sydney Wilson, Scarlett Georges, Ashley Miller, Northina Goeddeke, Abby Hildebrandt; Row 2: Evan Langelund, Noah Langelund, Eli Gerdes, Mr. Chad Roehl, Wyatt Vail, Logan McHugh
Adviser
Mr. Chad Roehl
Description:
The yearbook staff is in charge of designing the yearbook pages, taking the photos, and writing the stories and/or captions. Students can focus on writing or photography or participate in both sections.
2022-2023 Editors
Ashley Miller - Editor-in-Chief
Eli Gerdes - Copy
Wyatt Vail - Photography
Please see the following files to purchase a yearbook, to submit a senior photo for the yearbook, or to purchase a senior ad.